Undergrowth
This handmade artist's book (edition of 200) is a book of drawings about an imagined parallel universe, an explosion of organisms in inner and outer space, a journey through the hairy underbelly of desert and the intestinal depths of the forest.
Installation view from 2018 Vancouver Art Book Fair.
Undergrowth installed at book launch, Dynamo Arts Society 2018.
Page 14, Rainbow Staircase, as a painting (acrylic on panel, 34" x 44" installed at Dynamo Arts Society, 2018.
Page 6 - Impossible Shapes
Page 9 - Coneworms Growing
Page 10 - Coneworms Assembling
Page 26 - Allopatric Speciation
Page 35 - Allopatric Speciation II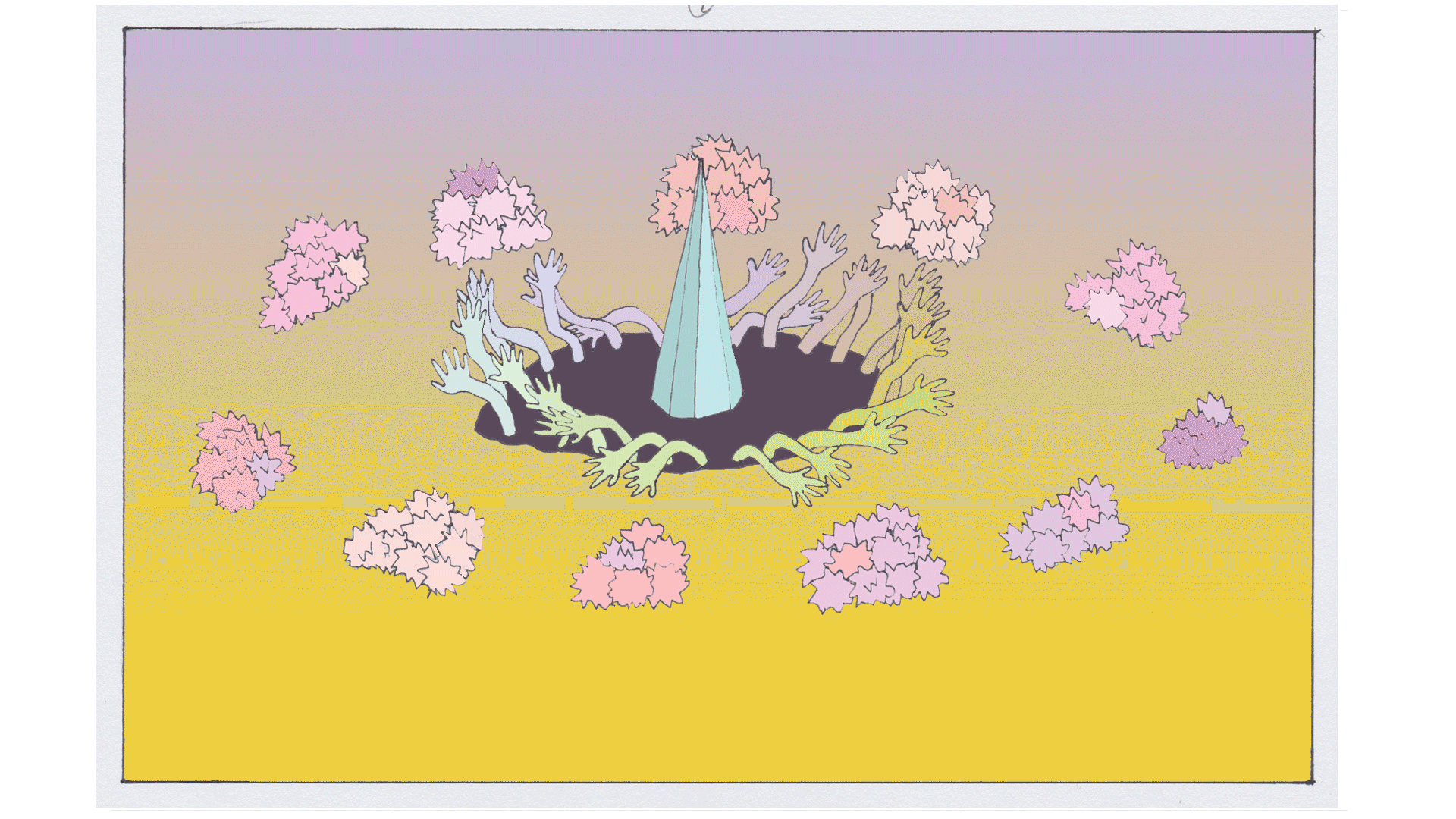 Page 39 - Hand Anemone, animation (0:30).
Page 14 - Eaters / Shape of the Universe
Page 15 - Reverse Universe
Cake for book launch, by Leanne Kavanaugh, Dynamo Arts Society, 2018.